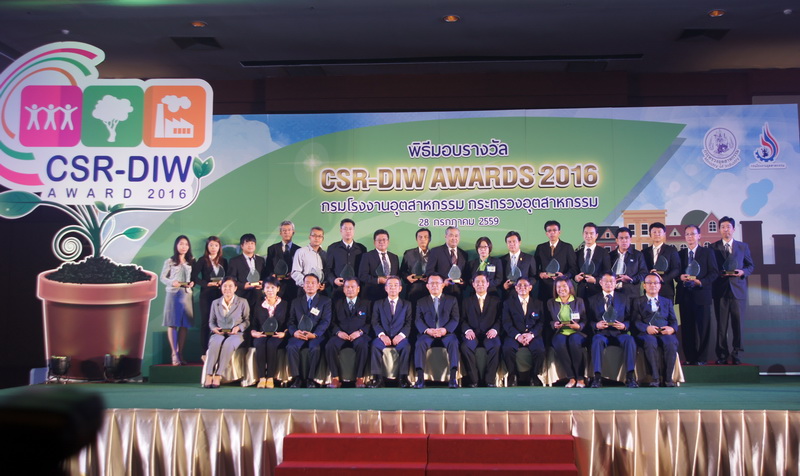 Sri Trang Group receives CSR-DIW Award 2016 and CSR-DIW Continuous Award 2016
On July 28, 2016, the delegation from Sri Trang Group attended an award presentation ceremony in the Grand Diamond Ballroom on the 2nd floor of IMPACT Forum Hall 9 at IMPACT Convention Center to receive awards from the Department of Industrial Works, the Ministry of Industry.
Siam Sempermed Corporation Limited received CSR-DIW Award 2016, and the Hat Yai and Trang branches of Sri Trang Agro-Industry Public Company Limited and the Buriram and Bungkan branches of Rubberland Products Company Limited received CSR-DIW Continuous Award 2016. The awards are testament to our commitment to an environmentally friendly approach to production and to community engagement.