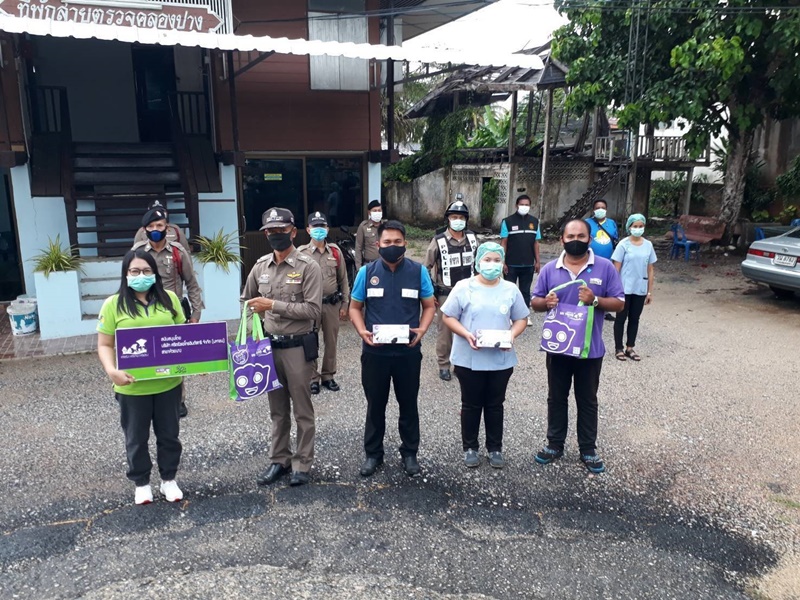 Sri Trang Ago-Industry Public Company Limited (Huai Nang Branch) Donates medical gloves to various organizations at Trang Province
On May 8, 2020 - Mr.Apichet Dejpichai, Manager of Sri Trang Agro-Industry Plc's Huai Nang Branch and the company's delegate, gave Medical Gloves of Sri Trang Gloves. And delivered encouragement to various departments in performing duties within Trang Province such as Huai Yot District, Huai Nang Subdistrict Municipality, Huai Yot Hospital, Ratsada Hospital, Huai Nang Health Center, Chaloem Phrakiat Health Center, Khuan Mao Commemoration Health Center, Village headman and Huai Nang Subdistrict Patrol to be utilized for screening of Coronavirus Disease 2019 (Covid-19) for people in Trang province.
Sri Trang Group realizes the importance and concern for medical personnel and general usage for various operations. Therefore the preparation and allocation of protective equipment to help reduce the risk of exposure to infectious diseases therefore it's very important to following the policy of Sri Trang Group to give importance to the community in order to bring good values to the society sustainably.