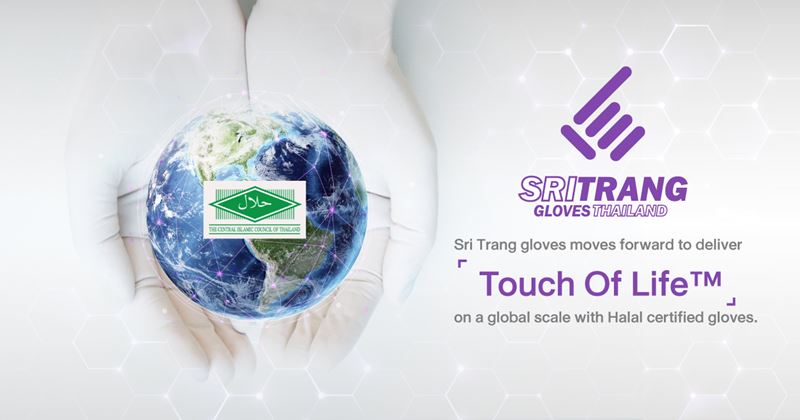 Sri Trang gloves moves forward to deliver ˹ Touch Of Life™˼ on a global scale with Halal certified gloves.
Today Sri Trang gloves is proud to announce that we are Halal certified from the Central Islamic Council of Thailand, taking a huge step forward and building confident hand protection for Muslim communities. The certification is the key to full a Halal supply chain for Medical, food industry and many hygiene applications.
"At Sri Trang Glove (Thailand) Public Company Limited we focus on working toward our vision, creating ˹ Touch Of Life™˼ gloves to protect every life and our planet. After receiving FSC (FM/COC) and BSCI (A Grade) certificates that fulfill our sustainability throughout our supply chain. Halal certification is something that we have been working hard for a very long time; from factory hygiene, Haram chemical control and training our staff to understanding the Halal production procedure. This makes us able to deliver our ˹ Touch Of Life™˼ products to every Muslim without violating religious law and building confidence in our users," said Vitanath Sincharoenkul, Executive Director.
Sri Trang Gloves (Thailand) offers Halal for
Latex powdered examination/disposable gloves
Latex powder-free examination/disposable gloves
Nitrile powder-free examination/disposable gloves
In both Non-sterile and Sterile under STGT brands or OEM.